Cheddar Chili Cheesecake Recipe
Copyright 2011 Cheddar Chili Cheesecake  Recipe. All Right Reserved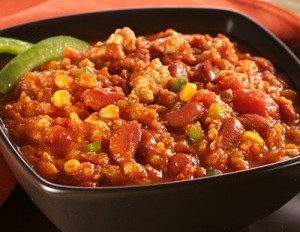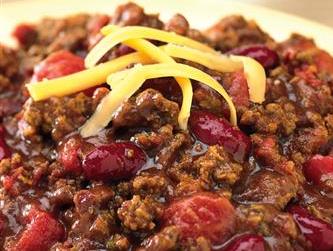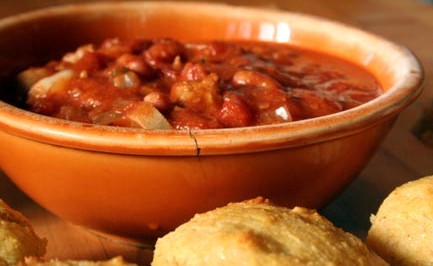 Chili is sometimes better the day after you cook it, which means it's the perfect dish to make before hand.. This Cheddar Chili Cheesecake recipe is absolutely delicious! Must have.

Also Check Out:

1/4 Cup Fine Italian Bread Crumbs

1 Ounce Shredded Cheddar Cheese

3 Packages Soft Cream Cheese

10 Slices Ham, Cooked, Thinly Sliced

10 Ounces Shredded Sharp Cheddar

4 Green Onions, Chopped

3 large Eggs, Beaten

3 Jalapeno Peppers, Chopped

2 Cloves Garlic, Minced

1 Carton Sour Cream

2 Tablespoon Cream Or 2% Milk

Directions for Cheddar Chili Cheesecake Recipe

- In a cheesecake pan, add together the bread crumbs and cheddar cheese

- In a large bowl, mix together the cream cheese, 1/2 sliced ham, and rest of the shredded cheese

- Add in remaining ingredients mixing well

- Pour half the cheese mixture into the casserole dish

- Top with rest of ham

- Add in remaining cheese mixture

- Bake in oven for 45 minutes at 350

Cheddar Chili Cheesecake Recipe

1 1/2 tb Butter (for pan)

1/4 c Fine breadcrumbs, toasted

1/4 c Finely grated cheddar cheese

6 oz Thinly sliced ham

1 1/2 lb Cream cheese, room temp.

3/4 lb Sharp cheddar, grated

1 c Cottage cheese

3/4 c Chopped green onion

4 Eggs

3 tb Jalapeno pepper*

2 tb Milk

1 Garlic clove, halved .

seeded and finely chopped

- Turn oven on to 325 degrees

- In a bowl, mix together the breadcrumbs and 1/4 cup of cheddar cheese

- Add cheese mixture into casserole dish

- In a bowl, mix together the remaining ingredients (only half the ham)

- Pour half the mixture into casserole dish

- Top with remaining ham

- Pour the rest of the mixture into dish

- Bake for 1 hour