Classic Homemade Chili
Copyright 2011 Classic Homemade Chili Recipe. All Right Reserved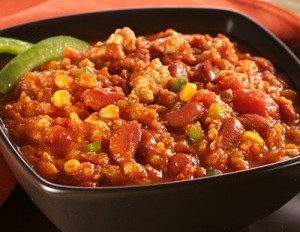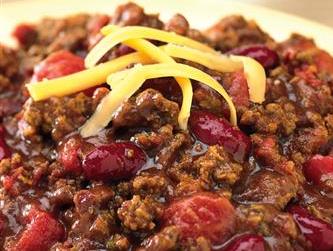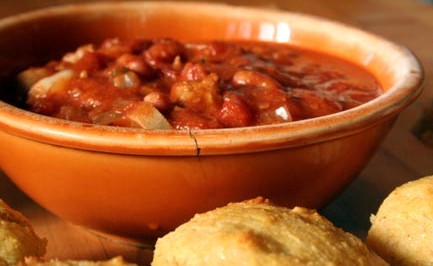 Classic Homemade chili recipe was the best! Just the right ingredients to put her 'stamp' on it. I could eat it with my eyes closed and know this recipe!

Also Check Out:

1 Pound Ground Beef

1 Pound Hot Peppered Italian Sausage

4 Tomatoes, Peeled

1 Package Hot Chili Seasoning

1 Package Regular Chili Seasoning

1 Large Yellow Onion, Chopped

1 Green Pepper, Roasted, Chopped

1 Hot Red Pepper, Roasted, Chopped

2 Habanero Peppers, Sliced

1 Can Red Kidney Beans

1 Can Kidney Beans

1 Tablespoon Red Flake Peppers

Sour Cream [Optional]

Bread [Optional]

Chopped Green Onion [Optional]

Directions for Classic Homemade Chili Recipe

- In a pan, cook the ground beef and sausage until browned

- Drain Fat

- Add in remaining ingredients and bring to boil

- Reduce heat and simmer for 2 hours

Classic Homemade Chili Recipe

   1 medium green pepper, chopped

   2 medium onions, chopped

   1/2 cup chopped celery

   1 tablespoon cooking oil

   2 pounds ground beef

   2 (28 ounce) cans tomatoes, undrained, cut up

   1 (8 ounce) can tomato sauce

   1 cup water

   2 tablespoons Worcestershire sauce

   1 tablespoon chili powder

   1 teaspoon garlic powder

   1 teaspoon dried oregano

   1 teaspoon salt

   1/2 teaspoon pepper

   2 (16 ounce) cans kidney beans, rinsed and drained

In a large pan, saute green pepper, onions and celery in oil until tender. Add ground beef and cook until browned;

Stir in tomatoes, tomato sauce, water, Worcestershire sauce and seasonings.

Bring to a boil; reduce heat. Simmer for 1-1/2 hours, stirring occasionally