Crawfish Chili Recipe
Copyright 2011 Crawfish Chili Recipe. All Right Reserved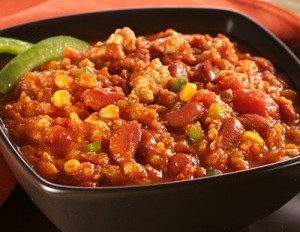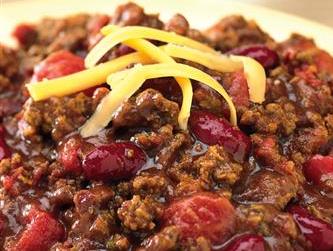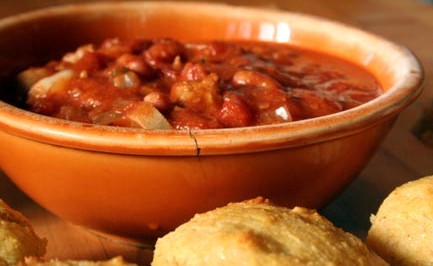 If you like seafood, this crawfish chili recipe is for you. It's a unique chili dish and definitely a family favorite. I make this anytime I have guests over and they always ask for the recipe.

Also Check Out:

2 Pound Lean Ground Beef

2 Pounds Crayfish

3 Cloves Garlic, Minced

2 Teaspoon Salt

1 Tablespoon Soy Sauce

1 Tablespoon Teriyaki Sauce

1 Teaspoon Cayenne Pepper

1 Teaspoon Dried Mint

1 Tablespoon Dried Ground Parsley

3-4 Tablespoon Chili Powder

1 Can Tomato Sauce

1 Cup Dry White Wine

2 Cups Cold Water

1 Large Onion, Chopped

1 Squeeze Fresh Lemon Juice

Sour Cream [Optional[

Salsa [Optional]

Shredded Cheese [Optional]

Directions for Crawfish Chili Recipe

- In a pan, cook the ground beef, onions, and garlic until beef is browned.

- Add in remaining ingredients

- Bring to a boil

- Reduce heat and simmer for 2 hours

Crawfish Chili Recipe

2 pounds lean ground beef

2 pounds crawfish tails

1 teaspoon garlic, chopped fine

2 teaspoons salt

1 tablespoon soy sauce

1 teaspoon cayenne pepper

1 teaspoon dried mint

1 tablespoon dried parsley

3 tablespoons chili powder

1 can (8 oz size) tomato sauce

1 cup dry white wine

water

1 teaspoon lemon or lime juice

1 cup chopped onions

bacon drippings

- In a pan, cook the ground beef in the bacon drippings until browned

- Combine in the rest of the ingredients and bring to boil

- Reduce heat and simmer for 2 hours