Easy Chili Recipe
Copyright 2011 Easy Chili Recipe. All Right Reserved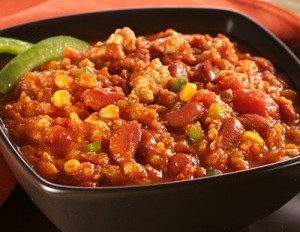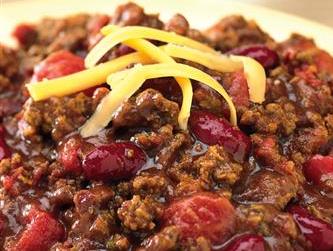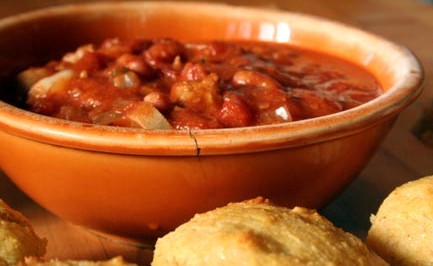 'The easy chili recipe is a delicious meal and very quick to make. If you like spicy and hot you will love this. It will make you say 'yum yum'!"

Also Check Out:

1 Tablespoon Vegetable Oil

1 Pound Lean Ground Beef

1 Small Yellow Onion, Chopped

3 Cloves Garlic, Minced

2 Small Green Peppers, Chopped

1 Jar Tomato Sauce

1 Can Black Beans

1 Can Kidney Beans

1 Cup Ketchup

1 Package Chili Seasoning

1/2 Beef Bouillon

1 Teaspoon Worcestershire Sauce

1 Teaspoon Teriyaki Sauce

Sour Cream [Optional]

Chopped Green Onions [Optional]

Fresh Hot Salsa [Optional]

Directions for Easy Chili Recipe

- In a pan, cook the ground beef, onion, and garlic until browned.

- Add in the remaining ingredients

- Cook on low heat for 1 hour

- Top with optional ingredients

Easy Chili Recipe

1 pound ground beef

1 cup chopped onion

1/2 cup chopped green bell pepper

2 1/2 tablespoons chili powder

1 clove garlic, minced

1 bay leaf

1/2 teaspoon ground cumin

4 teaspoons finely chopped jalapeno chile peppers

1 (29 ounce) can diced tomatoes

1 (15 ounce) can tomato sauce

1 (16 ounce) can chili beans, undrained

salt and pepper to taste

- In a pan, cook the ground beef, onions, and bell peppers until browned

- Add in the remaining ingredients and bring to a boil

- Reduce heat and simmer for 2 hours